WHAT TO EXPECT ON YOUR FIRST VISIT
Beginning therapy often feels simultaneously relieving and intimidating. At Relate Counseling, our therapists want you to feel comfortable knowing what you can expect when you begin meeting with us, whether individually, as a couple, or with members of your family.
Research shows that one of the best markers of success in therapy is the relationship between client and therapist. Just like any other relationship, it will take time for your therapist to understand you, your context, and your hopes for change. This understanding begins in the very first session. When you first meet with a therapist at Relate Counseling, you can expect them to review legal limits to confidentiality as well as other practice policies. Your therapist will then spend the rest of the session asking questions to better understand you and to begin to formulate a plan for your treatment. Below are typical topics that your therapist will address:
Why you decided to come to therapy at this time
What is occurring in your life that is causing you distress
What are you hoping to learn or change about yourself and your relationships
Which relationships in your life are most meaningful for you
How you normally act in relationships (with family, friends, romantic partners, etc.)
What your prior (if any) experiences with therapy have been like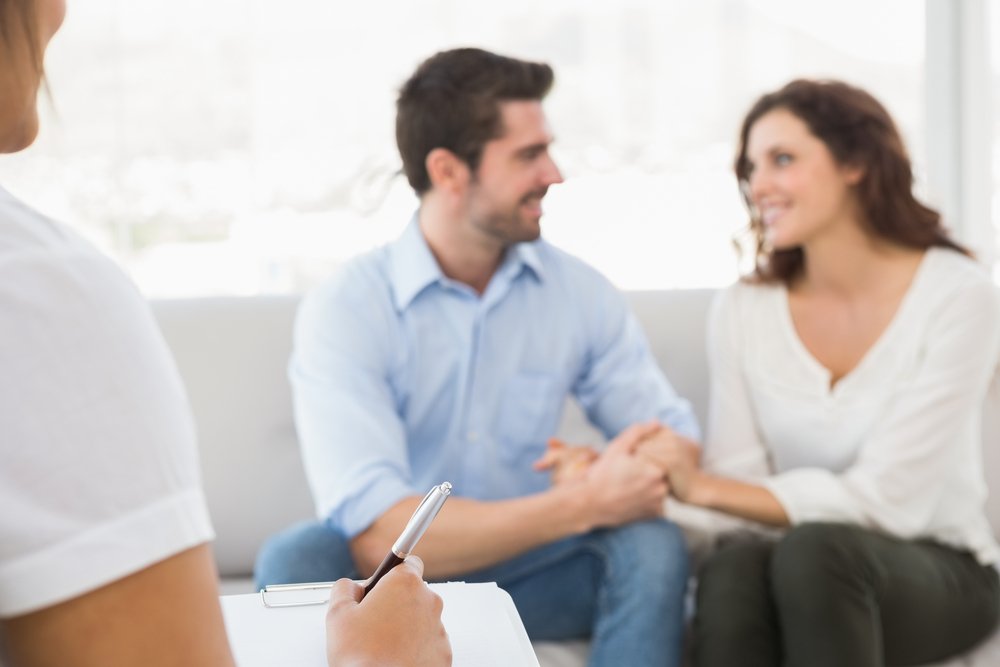 You may spend a considerable amount of time exploring these and other relevant topics, often into your second or third session. If you are seeking relationship therapy as a couple or family, your therapist may take some time to meet with each client individually. Your therapy will be best served if you are honest and trusting of the process.
I highly recommend Relate Counseling. They are professional and great to work with. The therapists are knowledgable, personable and trustworthy.
Relate Counseling has wonderful therapists. I have referred friends and family here who have had a wonderful experience meeting with their therapists. I would recommend them to anyone who is looking for help.
Wonderful people. This is such a great resource.
Adam and his team are top notch. I have recommended him to friends and family and would recommend him to anyone without hesitation.
I can't recommend Adam and Relate Counseling enough. I was very nervous to go to therapy. Among my chief concerns was discussing vulnerable feelings and memories to someone I didn't yet trust and not being sure that this exercise would lead to any progress. Adam patiently, kindly, sympathetically allowed me the space to be that very scared, walled up person…and we still made progress. Remarkable! Through EFT, Adam also broadened my understanding of my own emotions and emotional needs, of true healing, of grieving, of communicating in relationships, and fostered the development of deep self-compassion, which in turn increased my compassion toward others (particularly those with whom I had the most strained relationships). I came in seeking help with a specific problem, but what I learned from Adam through EFT therapy has positively impacted all facets of my life and relationships.
Adam is professional and kind.Adam's character is personable and easy to talk to. I highly recommend his counseling services!
We have been doing marriage counseling with Adam for two years and there aren't enough words to say how much we have appreciated Adams counseling. My spouse and I have grown so much together. We've faced a lot of hardships within the last few years and with the tools we have learned through Adam we have been able to approach hardships with such a deep love and level of understanding for each others feelings. If you are considering counseling with Adam we highly recommend it.
Adam is truly gifted and I'm grateful for his help and now his friendship. Very rarely can you say someone has changed your life but there is no doubt in my mind that Adam has done that for me. I've met other therapists at Relate Counseling and can affirm that he's built an incredible team. I can't recommend them more strongly.
Our experience at Relate Counseling has been wonderful. Adam handled our family and individual needs with a quiet sensitivity that was unmatched. We appreciated so much his delicate and kind approach to our family needs. We would highly recommend his practice to anyone looking for help in marriage, family or individually.
Extremely accommodating. We never had issues booking appointments around our schedules. We were able to have a great experience that was truly beneficial and life changing.
Adam saved our marriage. We had been in counseling for five years and were on the brink of divorce prior to finding him and EFT. He is validating for both sides and works hard to teach you the principals so that you can be successful outside of his office. It costs so much money to try and find a therapist that fits for you and your situation, but I honestly think Adam and EFT are a one size fits all. He helps you, so you can help yourself.